FAQs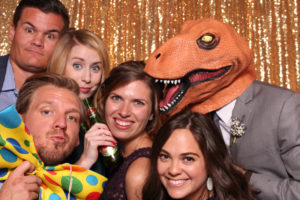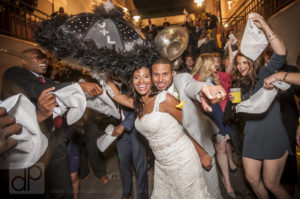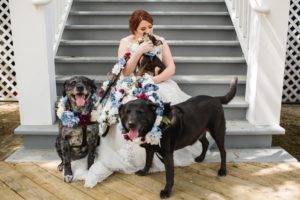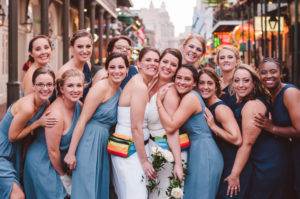 CLICK HERE TO TOUR OUR INTUITIVE PLANNING FORM!
TEST DRIVE OUR EASY TIMELINE CREATOR NOW!
LOOKING FOR MUSIC? TRY OUR SAMPLE MUSIC DATABASE!
* If you DON"T see the music you are looking for, Don't worry, we have a bottomless playlist, as long as you can find the song on iTunes or Amazon there is no problem for us to acquire the song for your special day!! *
We have tons of music! We have an ever-growing list of music to choose from BUT don't worry if you can't find your favorite song because you can add as many custom songs as you need! We can get almost any type of music you want as long as it's on something like Amazon or iTunes we shouldn't have any problem getting the music you've requested.  This is a database that helps you weed through the plethora of music out there and breaks it down to the real meat and potatoes, the best of the best. We have a list of the top 200 songs requested through our system, the top 50 most trending songs, and so much more! It even has the most requested songs for all your special dances such as your 1st dance, father daughter, mother son, or even cake cutting! Please take a moment and click the link above to TEST run our music database and see how easy building a music playlist can be with Toast!
HOW WOULD YOU DESCRIBE YOUR STYLE?
Polished & Professional. Our style is really based around the vibe of the bride and groom. Our website is designed to allow you to make a complete custom play list, you can even sample the music be before you select it. The playlists are done in tiers, so you have the MUST PLAY, PLAY IF POSSIBLE, and the more important DO NOT PLAY. If you want an elegant cocktail party with lots of casual conversation or an upbeat cocktail party that gets people excited about dancing, we can accommodate any type of vibe you seek!
CAN WE COME TAKE A QUICK PEEK AT AN EVENT YOU'RE WORKING?
YES… If we are playing somewhere public, such as a restaurant, club, or bar, but the majority of our business is weddings and other private events. Out of respect to our clients we do not allow prospective clients to drop in.
DO YOU KNOW OUR RECEPTION SPACE AND ITS ACOUSTIC, POWER AND AMPLIFICATION REQUIREMENTS? IF NOT, WILL YOU CHECK IT OUT BEFOREHAND?
YES & YES! We perform over 700 events a year, so we have most likely already been to your venue BUT if we haven't we will gather all the information that we need to be fully prepared going forward.
CAN YOU PLAY THE SONGS THAT ARE IMPORTANT TO US, SUCH AS A (TRADITIONAL JEWISH) HORA TUNE OR A FAVORITE POP HIT?
Bottomless Playlist. We update our collection constantly, and, if you request a song that we don't currently have we will gladly acquire it at no extra cost to you. We offer onsite downloading of music wherever we are; so if we don't have something we can jump online and download any last minute requests you or your family may have. Because of this, there is almost no request we can't play. Of course if there is anything you don't want played then it doesn't matter who request the song then we will not play it.
WOULD WE NEED TO RENT ANY EQUIPMENT (EXTRA SPEAKERS OR A STAGE)?
NO! We always arrive fully prepared. We provide our own table, table cloth, chair, and all P.A. equipment including dance lights and a wireless microphone! As well as a backup P.A. that doubles as our ceremony P.A.
DO YOU PLAN TO USE LIGHTING OR ANY OTHER SPECIAL EFFECTS?
Depends. If you are into the idea of having the club feel as a good transition for dance then we have the lights included in all of our DJ packages. BUT if you are more into the a classic romantic feel then we want to match that vibe! So it's up to you.
WHO WILL DO THE SETUP?
Your DJ! The DJ for the day will arrive at least an hour and a half before the start of your contract to get setup and prepare for your event.
HOW DO YOU ENSURE A COMFORTABLE SOUND LEVEL FOR ALL THE GUESTS?
Mic Check. We always double check everything and the sound level is no exception! We do what we can to make sure the sound level is appropriate for each occasion. Although we can't control all elements we do however have a couple of recommendations that can help. First, place the DJ as close to the dance floor as possible and never put tables between the DJ and the dance floor. Secondly, if it's at all possible place your younger guests closest to the DJ to prevent from someone feeling the music is too loud.
WHAT DO YOU TYPICALLY WEAR?
Dress Shirt & Tie. We want to match the type of day that you have planned, so if you are having a more country style wedding we are happy to wear our pearl snaps and blue jeans but by default our minimum attire is a dress shirt and tie.
HOW MANY HOURS ARE INCLUDED IN THE PACKAGE?
As many hours as your Big Day requires! We start at a 4 Hour Minimum. Each package is different based on your needs. We have everything  from a 4 hour to an unlimited package!
HOW DO YOU HANDLE SONG REQUESTS?
Online Planning Forms! At Toast we cater the whole event around you.  It is your day and we plan on keeping it that way. We will build a custom play list around all your favorite artist and songs that you really want to hear. Our goal is to make your event as much fun as possible for everyone in attendance but you should feel assured that we would not play something inappropriate or something you wouldn't like. If you want we would be more than happy to lend our years of experience by offering suggestions based on your personal preference and we are more than comfortable to pick out most or all the music you would need.
CAN YOU ACT AS THE MASTER OF CEREMONIES?
YES! We generally expect to. All of our DJ's/Emcees come with years of hosting experience. We will introduce the Toastmasters, announce your First Dance, let people know when dinner is served, etc.
HOW MANY WEDDINGS DO YOU TYPICALLY DO IN A YEAR?
Over 700 in 2016! We do over 700 events all over central Texas
DO YOU HAVE ANOTHER WEDDING GIG BEFORE OR AFTER OURS?
No. We understand the time it takes to prepare for each event and we want to be able to give 100% so we arrive early, alert, and ready to party!