DJs/MCs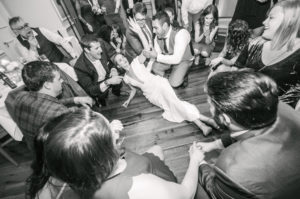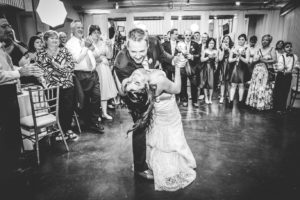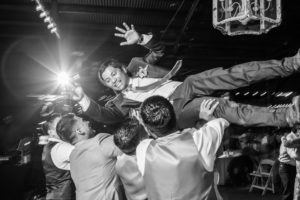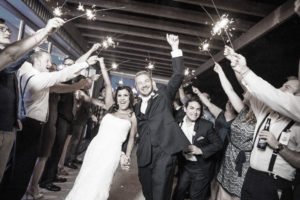 We have an ever-growing list of music to choose from BUT don't worry if you can't find your favorite song because you can add as many custom songs as you need! We can get almost any type of music you want as long as it's on something like Amazon or iTunes we shouldn't have any problem getting the music you've requested.  This is a database that helps you weed through the plethora of music out there and breaks it down to the real meat and potatoes, the best of the best. We have a list of the top 200 songs requested through our system, the top 50 most trending songs, and so much more! For our wedding seekers: it even has the most requested songs for all your special dances such as your 1st dance, father daughter, mother son, or even cake cutting! Please take a moment and click the link above to TEST run our music database and see how easy building a music playlist can be with Toast!
WHO WE ARE
We are a full service, professional entertainment company featuring high energy MC/DJ services that are fully dedicated to making sure your special event is the celebration of your dreams!
WHO YOU ARE
We know you are probably just starting your search for the ULTIMATE DJ, and we hope you choose us because we truly consider it a privilege and an honor to provide the entertainment for your special day.
YOU CONSIDER PERSONAL SERVICE A PRIORITY
SO WE CATER TO YOU, it's your day and we plan on keeping it that way. The Toast Concierge team will guide you through all the planning steps using our proven planning system — where you can browse and listen to music and select Must Play's for your favorites and Do Not Play for those songs you just can't stand. From day one we will GUIDE THE PROCESS to fill your day with unforgettable memories.
YOU CONSIDER YOUR GUESTS A PRIORITY
So we offer an unlimited Music Library at Toast Entertainment — we have a collection of over 100,000 songs, including SPANISH/TEJANO MUSIC. We update our collection constantly, and, if you request a song that we don't currently have we will gladly acquire it at no extra cost to you. We also bring wireless internet wherever we are so we can offer onsite music downloading. Because of this, there is almost no request we can't play.
YOU WANT A PACKED DANCE FLOOR
So do we, that is why Toast-Certified DJs/Emcees are trained Party Motivators with years of experience reading crowds and getting them on their feet. We play around 500 events a year per market. Most of our business is word of mouth, so we give everything we have into making sure every one of your guests has the time of their life at your celebration.
YOU DEMAND A PROFESSIONAL, NON-CHEESY HOST FOR YOUR EVENT
Our performers' are POLISHED AND PROFESSIONAL with all announcements and hosting duties. Our Toast-Certified DJs/Emcees are not only trained to Toast standards but each have years of HOSTING experience. We also do a great job helping you coordinate the day. We understand that you are going to be busy talking to all of your friends and family so we will assist you in keeping the flow of the day and the timeline running smoothly.
YOU WANT A GREAT DJ WITH A GREAT REPUTATION
Events are our specialty and we do everything we can to make sure every event exceeds expectations! We pride ourselves in having a perfect score on weddingwire.com and we have never received a bad review on DJ services ever! Find out for yourself by following this link weddingwire, our testimonials page, and also check out our Facebook page where clients are constantly leaving amazing feedback!
YOU DON'T WANT TO BREAK THE BANK$
We mention this last because we don't want you to select us strictly based on price but because we are hands down the best DJ for you. That being said we do offer some of the best value in the entire industry and are proud to be one of the only entertainment companies in Texas that offer flat and easy to understand pricing for all of our clients! Please visit our rates page for a full list of our packages.